In this presentation, we will discuss the Infusion Therapy Standards of Practice on vascular access device (VAD) securement and the role of VAD securement in reducing VAD-associated complications. We will review and define VAD complications reported in the literature and discuss and define VAD securement systems as outlined in the Infusion Therapy Standards of Practice Standard 38 "Vascular Access Device Securement." A consideration of VAD securement systems appropriate for clinical settings will be reviewed, along with a discussion on implementing these systems into practice. Outcome data from implementing VAD securement across a healthcare system will also be discussed.
Objectives:
Learners will be able to articulate the complications associated with VADs and the impact of inadequate VAD securement
Learners will be able to describe the benefits of each type of VAD securement as discussed in the Infusion Therapy Standards of Practice
Learners will be able to identify the appropriate VAD securement system(s) for their clinical settings
Learners will identify the clinical guidelines that support best practices associated with VAD securement
Date & Time
Thursday 27th October
3:00pm – 4:30pm AEST
Download PDF Flyer
INS Part 6 Webinar Invitation by ANZ – ACIPC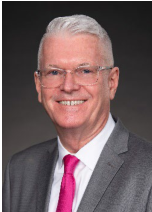 Speaker Bio: Max Holder has 30 years of nursing experience. He is the nurse manager of the Vascular Access Team and Acute Care Hemodialysis Unit at Baylor Scott and White Health (BSWH) University Medical Center. He Chairs the BSWH Vascular Access System Council and is the 2022 President of the Infusion Nurses Society.