Journal: Infection, Disease & Health
I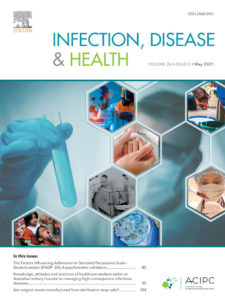 nfection, Disease & Health
(IDH) is the official journal of the College.
Infection, Disease & Health
is published by Elsevier and is indexed in MEDLINE, CINAHL, Scopus, Embase,
EBSCOhost,
CABI, Informatics, EBSCO Discovery, and Emerging Sources Citation Index.
Infection control faces radical challenges at the beginning of the third millennium. Infection remains the second most common cause of death worldwide, with healthcare-associated infection (HAI) affecting at least 1 in 10 hospital patients. Novel invasive technologies and immunosuppression increase the risk of infection and escalating antimicrobial resistance makes it more difficult to manage.
More than ever before, the prevention and control of infection and infectious disease require careful consideration of the interconnections between environment and human and animal health. Such an approach, commonly referred to as 'One Health', has implications for policy makers, researchers, public health practitioners, economists and clinicians, all of whom are critical in managing all aspects of infection. The 'One Health' approach underpins the College's new journal Infection, Disease & Health.
Infection, Disease & Health publishes original research into infectious diseases old and new, emerging and endemic, with a focus on the interface between human, animal and environmental factors. However, the journal will also continue to emphasise the unique role of healthcare settings and personnel in the potential spread of opportunistic pathogens and antimicrobial resistance among vulnerable patients and amplification and spread of emerging and community-acquired infections between hospital and community.
We hope that Infection, Disease & Health will inform and entertain readers with comprehensive content on a broad range of areas affecting all aspects of infection. Letters, commentaries and opinions that debate and discuss contemporary issues presented in, and outside, the Journal, are welcome. Our publisher, Elsevier, brings an impressive global publishing platform and exciting initiatives to support the Journal. These include the use of social media to disseminate information and invite comment, audio slides – short, webcast-style presentations shown next to online articles and a virtual microscope – an integrated browser-based slide viewer that provides access to high-resolution whole slide images.
The support and assistance of peer-reviewers remains key to the whole process and the editorial team are extremely grateful to expert reviewers across the world. We publish the names of those involved in peer review to recognise and acknowledge individuals involved in supporting this Journal.
Access for Members
ACIPC members can access full articles using the link in the members section of our website. Log in to the members section above and follow the link to the IDH website.
Members can create an account on the IDH website to personalize your experience including saving searches, view recent searches, and receive email alerts. You will need to log in to access your IDH account or register for account. Your IDH will be seperate from your College website account.
Access for Non-members
Non-members can access IDH and subscription options via the journal website, www.idhjournal.com.au.
Editor-in-Chief
Professor Brett Mitchell CIPC-E, FACIPC Professor of Nursing at Avondale University, Australia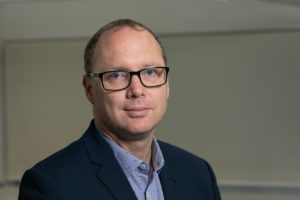 Professor Brett Mitchell is Editor-in-Chief of Infection, Disease & Health. He is a Professor of Nursing at Avondale University and works at the Central Coast Local Health District. Brett has over 150 peer reviewed publications and conference presentations. Professor Mitchell is a Fellow of ACIPC and the Australian College of Nursing.
Brett has worked in the area of infection control for many years, including leading infection control programs in hospitals and at a State level. His research interests in the area of infection control include environmental cleaning, pneumonia, surveillance, and urinary tract infections.
Associate Editors
Dr Oyebola Fasugba
Australian Catholic University, Canberra, Australia
Dr Jason Kwong
Austin Health, Melbourne, Australia
Dr Gillian Ray-Barruel, RN, PhD
Griffith University, Brisbane, Australia
Senior and Section Editors
Professor Stephanie Dancer
Edinburgh Napier University, Consultant Microbiologist and Professor of Microbiology, School of Nursing, United Kingdom
Professor Ramon Z. Shaban
The University of Sydney, Australian Allen  Australia
Professor Allen Cheng
Monash University, Australia
Gwendolyn Gilbert
Griffith University, Brisbane, Australia
Section Statistical Advisor
Nicole White
Queensland University of Technology, Australia
Board members
Dr Sally Havers
Toowoomba Health Service,Toowoomba, Australia
Dr Trent Yarwood
Cairns Hospital, Australia 
Professor Kirsty Buising
The Royal Melbourne Hospital, Parkville, Australia
Dr Noleen Bennett
The Peter Doherty Institute for Infection and Immunity, Australia
Professor Michael Borg
Mater Dei Hospital, Malta
Dr Ann Bull
The Peter Doherty Institute for Infection and Immunity, Australia
Dr Emma Burnett
University of Dundee School of Nursing and Midwifery, United Kingdom
Professor Peter Collignon
Canberra Hospital, Australia
Professor Marilyn Cruickshank
Australian Commission on Safety and Quality in Healthcare, Australia
Dr Evonne Curran
Glasgow Caledonian University, Infection Control Consultant, School of Nursing, United Kingdom
Dr John Ferguson
John Hunter Hospital, Australia
Dr Jenny Firman
Commonwealth Treasury, Australia
Professor Dale Fisher
National University Hospital, Singapore
Dr Joshua Freeman
Auckland City Hospital, New Zealand
Professor Nicholas Graves
Queensland University of Technology, Australia
Dr Bill Jarvis
Jason and Jarvis Associates, Pediatric Infectious Diseases Physician, Investigation and Prevention Branch, United States
Dr Moi Lin Ling
Singapore General Hospital, Singapore
Dr Deborough MacBeth
Queensland Health, Australia
Professor David Paterson
Royal Brisbane and Women's Hospital, Australia
Professor Thomas Riley
University of Western Australia, Professor of Microbiology, Australian Centre for Pathology & Medical Research, Australia
Professor Philip Russo
Monash University, Nursing and Midwifery, Australia
Professor Rhonda Stuart
Monash Health, Australia
Professor Paul Turner
University of Oxford, United Kingdom
Professor David Weber
University of North Carolina at Chapel Hill, United States