Overall responsibility for the College is vested in the Board of Directors, chaired by the President.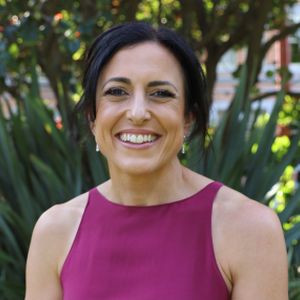 Kristie Popkiss
President & Executive Management Committee
​CICP-E
Kristie Popkiss is motivated, passionate, and committed to the field of Infection Prevention and Control because of the significant impact that it has on patients, visitors, and staff in our health services across Australasia. She believes that Infection Prevention and Control requires more visibility, transparency, and a higher profile, to improve the level of safety in healthcare facilities.
Kristie is currently a Director for ACIPC and chairs the Education and Professional Development Committee. She is also the quality and risk manager at St John of God Midland Public and Private Hospitals, and Infection Prevention is one of the several services which reports to her.
Kristie's goals are to further contribute to the greater vision of improving the culture and implementing best practices for infection control for Australasia, whilst also improving the patient experience and outcomes.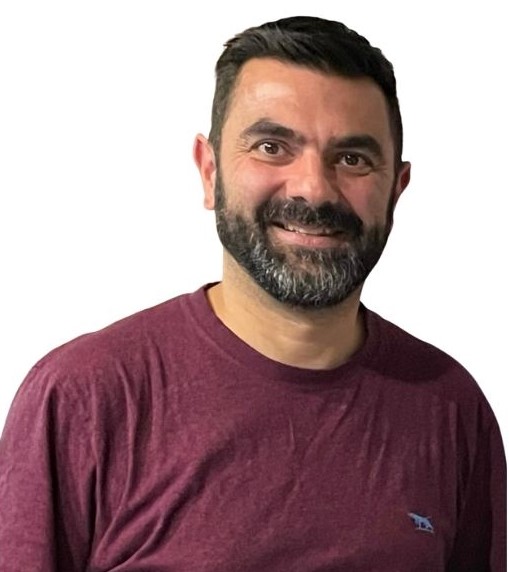 Stéphane Bouchoucha
President-Elect
CICP-A
Dr Stéphane Bouchoucha is an Associate Professor and Associate Head of School (International) in the School of Nursing and Midwifery at Deakin University. He is also a researcher based in Deakin's Institute for Health Transformation.
With over 20 years' experience as a registered nurse and an academic, Stéphane has worked in a variety of clinical (critical care, Infection Prevention and, Leadership and management) and community settings. Stéphane's involvement in Infection Prevention and Control dates from the late 1990s when he was a volunteer with AIDES (the main French NGO dedicated to HIV) before being employed there in the access to care department, advocating for marginalised populations. He subsequently led the French involvement into Eurosuport 1, a Europe-wide study investigating HIV/AIDS patient access to care in European countries.
Stéphane has developed a program of research in infection prevention and control informed by his Master of Science (Public Health) and PhD and supervises Honours, Masters and PhD students' projects in Infection Prevention and Control.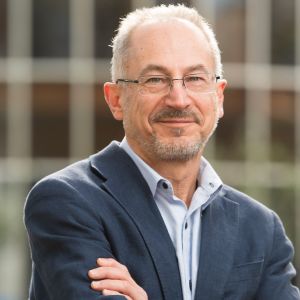 Associate Professor Phil Russo
Immediate Past-President
CICP-E, FACIPC
Assoc. Prof. Phil Russo has worked in infection prevention and control for over 25 years in a number of different positions including: several roles in infection prevention in major Victorian hospitals, inaugural Operational Director of the VICNISS Coordinating Centre and National Manager of Hand Hygiene Australia. Phil has a Masters in Clinical Epidemiology and completed his PhD on HAI Surveillance in 2016. Phil was the Chair of the National Consultative Steering Committee, which outlined the roadmap for the establishment of ACIPC, and has been a board member of the college since 2014, previously chairing the research committee. He is also a member of the HAI Advisory Committee for the Australian Safety and Quality in Health Care Commission, and the National Health and Medical Research Council Infection Control Guidelines Advisory Committee. His current role is Director, Cabrini Monash University Department of Nursing Research.
Phil strongly supports national initiatives in healthcare prevention that are fostered by the college and is proud of the college's achievements in representing its members at both national and international forums since it commenced. He believes that continuing to build on ACIPC's broad membership in the Australasian region, ongoing educational opportunities for its members, a strong new journal, and the delivery of a high quality annual international conference, is the key to the ongoing success of the college.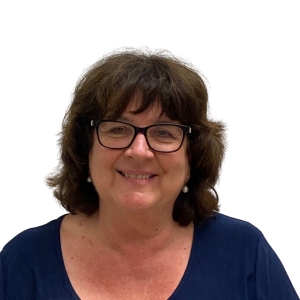 Janine Carrucan
Director
RN BApp Sci MPHTM GCertEd MAdv Prac (Infection Prevention & Control) CICP-E
Janine Carrucan is Nursing Director, Infection Prevention and Control, Townsville Hospital and Health Service. Janine is a senior registered nurse with a passion for infection prevention and control and patient safety. As Nursing Director for infection prevention and control, she manages a team of infection control practitioners to deliver the infection prevention and control program at the Townsville University Hospital. This includes 7 rural hospitals and 2 large aged care facilities. Janine is the (NSQHS) Standard 3 lead and is one of the primary leads for the COVID-19 response including large drive-through testing sites, very large vaccination hubs, hotel quarantine and plays an integral role in all aspects of the response across the health service.
Janine is a credentialled expert infection control practitioner (CICP-E) with a master's degree infection prevention and control, master's degree in public health and tropical medicine and a range of other IPC qualifications. She has been a registered nurse for more than 30 years and has experience in surgical nursing, primary care and nursing education. Janine recently assisted ACIPC as a course facilitator for the Aged Care Leads Foundations course and is a current member of the Credentialling and Professional Standards Committee and the Education Committee. Janine is a past member of the Membership Engagement Committee.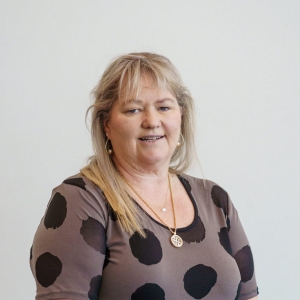 Kathy Dempsey
Director & Chair Credentialling and Professional Standards Committee
CICP-E
Kathy Dempsey is NSW Chief ICP and HAI Advisor for NSW Clinical Excellence Commission, NSW IPAC COVID-19 Response Clinical Lead responsible for the strategic direction and support for Infection Prevention and Control and HAI (Healthcare Associated Infection) reduction across NSW Healthcare. She has 37 years' experience in health, with previous management responsibility and organisational accountability as the senior ICP/Program Manager for WSLHD for 21 years. Kathy is a credentialled expert infection control practitioner (CICP-E) with a master's degree, a diploma in leadership and management, and a range of internationally recognised certifications and is currently a Future Leaders of Healthcare DrPH candidate. Kathy is a member on the Australian HAI Steering committee, the National IPC Evidence taskforce and (Australian) ICEG (Infection Control Expert Group. She is considered a leader in the field of infection prevention and control.
Kathy has extensive and broad expertise and lived experience in infection prevention and control clinical practice, spanning across healthcare and non-healthcare environments, with particular experience in biocontainment and outbreak management, and is responsible for the timely, efficient and effective administration of the NSW HAI and IPAC program including planning, implementation, prioritisation and resource allocation of all matters relating to HAI and infection prevention and control. Kathy possesses high level analytical and research skills to inform policy and program development for infection prevention and control and HAI.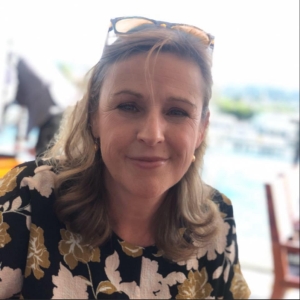 Nicola Isles
Director
CICP-A
Nicola Isles has over 35 years of experience as a Registered Nurse with a background in Intensive and Coronary Care and 20 years' experience specialising in infection prevention and control in both public and private healthcare facilities. She has a keen interest in promoting and ensuring best practice in Infection Prevention and Control and Vascular access. Her current role is as Healthscopes National Infection Prevention, Control and Radiation Safety Manager for 42 Healthscope Hospitals. She has the proven ability to both develop and implement policies, manage risks, lead projects and provide strategic direction at a national level. She is a Credentialled Member with the Australasian College for Infection Prevention and Control (CIPC-A), with a keen interest in quality, governance and patient safety, with a strong focus on consumer engagement, improving patient experience and outcomes. She has more recently commenced as an accredited assessor for the NHQHS National Standards. She is passionate about implementing research and evidence-based best practice to implement effective change in Infection Prevention and Control.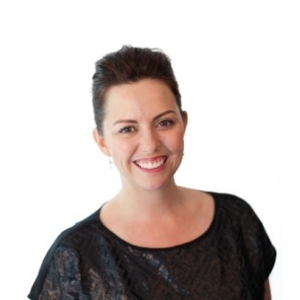 Kylie Robb
Director
CICP-P
Kylie Robb has been instrumental in advocating for best practice in infection control standards while promoting the benefits of accreditation outcomes to hundreds of practice teams in Australia. She is a member of the Australasian College for Infection
Prevention and Control's Education and Professional Development Committee, has a Master of Health Services Management in Clinical Leadership from the University of Technology, Sydney among many achievements.
Kylie is a popular speaker, routinely presenting Infection Control, and accreditation courses across Australia. Kylie is a 2019 member of the coveted Society for Healthcare Epidemiology of America's International Ambassador Program.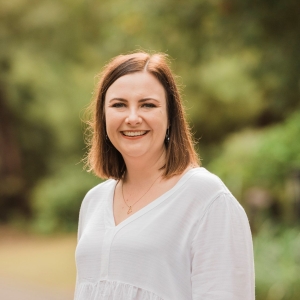 Erica Short
Director
Erica is an experienced nurse who is a passionate leader with unique skills in leadership and management, infection control, staff health, immunisation and infectious diseases. Erica's broad clinical experience across multiple states in Australia has allowed her to diversify her skills, knowledge and develop her leadership style. Erica believes that the key to raising the profile of infection prevention and control has been to balance the current evidence, clinical needs and the task at hand to ensure practical application for all involved. Erica considers infection prevention and control is everyone's business to ensure safe patient-centred care. Erica is currently the sole practitioner as the Clinical Nurse Consultant for Sydney Hospital and Sydney Eye Hospital. Erica has a Masters in Infection Prevention and Control; an Authorised Nurse Immuniserand and a credentialled member of the Australasian College of Infection Prevention. Erica has held a position on the Credentialling and Professional Standards Committee for a number of years allowing her to support her peers to further enhance their profile within infection prevention and control.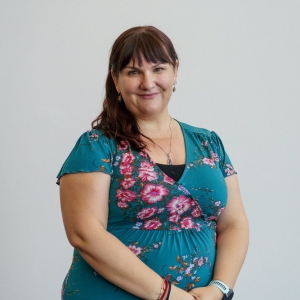 Peta-Anne Zimmerman
Director
CICP-E
Dr Peta-Anne Zimmerman is an internationally respected clinician, educator, and researcher in infection prevention and control (IPC). Dr Zimmerman's experience in IPC spans over 20 years and her domestic clinical experience, research, and expertise has led her to work extensively in China, South East Asia and the South Pacific, on outbreak response, the development of comprehensive infection prevention and control programmes, and on the integration of public health and acute care response in infectious disease emergencies, in low and middle income country settings.
Peta-Anne is the program adviser for the Graduate Infection Prevention and Control Programs at Griffith University, which includes the only named Master of Infection Prevention and Control in the region, and she is proud to be the Visiting Research Fellow with the Infection Control Department of the Gold Coast Hospital and Health Service.
Peta-Anne holds the award of Credentialled Infection Control Professional – Expert. She is the convenor of the Australasian College for Infection Prevention and Control (ACIPC) LMI Special Interest Group, ACIPC representative and senior teaching faculty for the World Health Organization (WHO) Global Outbreak Alert and Response Network (GOARN) and member of the ACIPC Credentialling and Professional Practices (CAPS) Committee. Peta-Anne has also recently received the award of Senior Fellow of the Higher Education Academy.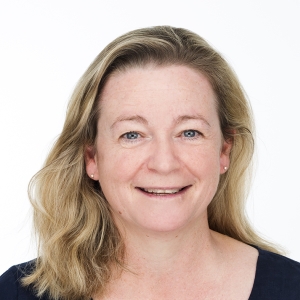 Ann Whitfield
Director
CICP-E
Ann Whitfield is the Coordinator for Infection Prevention and Management (IP&M) at Fiona Stanley Fremantle Hospitals Group in Western Australia (WA) and is a credentialled expert with the Australasian College for Infection Prevention and Control (ACIPC). Ann has been a registered nurse for 23 years and has a diverse background in nursing including with the British Territorial Army Medical core, as a Nursing Officer in the Merchant Navy (Cruise ships), and registered nurse positions around the world in areas such as trauma, Intensive care units, adults and paediatrics. She has also held senior nurse roles within South Metro Health Service and in the Communicable Disease Control Directorate WA, specialising in IP&M for the last 15 years.
Ann has humanitarian experience, developing and implementing IP&M courses in Tanzania with the Global Health Alliance Western Australia, and in West Timor for the Flinders Overseas Health Group. She has also been deployed with the World Health Organisation in West Africa as part of the Ebola response team.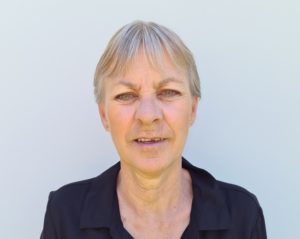 Dianne Smith
Director & Consumer Representative
Dianne Smith is a business manager with 20 years' experience in the disability sector, marketing, and business management. Dianne has extensive experience in leadership roles, managing not-for-profit organisations and community advocacy.
Having had cancer twice in the last 5 years, Dianne is passionate about healthcare and consumer issues and is committed to contributing to better health outcomes for all consumers. Dianne supports and believes in patient centred care and empowering patients to become active participants in their own health care. Dianne has been appointed to ACIPC as director and consumer representative.