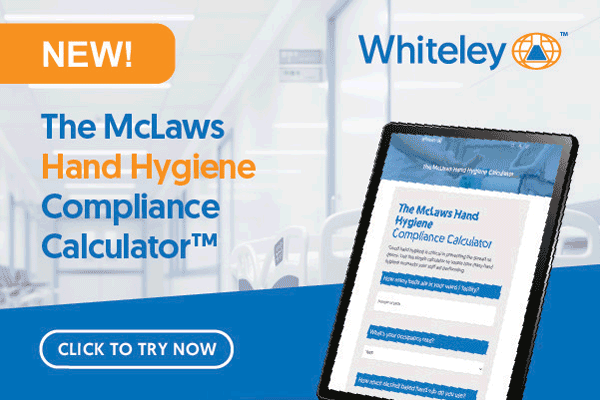 Advertising content:
Developed by renowned epidemiologist Professor Mary-Louise McLaws to improve hand hygiene compliance in hospitals.|

Hand hygiene compliance is crucial within hospitals to prevent the spread of bacteria and infection from one patient to another. This simple calculator is designed to assess how many hand hygiene moments healthcare staff are performing daily and estimates the amount of hand hygiene product usage that is required to meet recommended compliance levels.
The McLaws Hand Hygiene Compliance Calculator™ is designed to:
Improve hand hygiene compliance within healthcare facilities.
Determine healthcare facilities current compliance vs target compliance.
Remove audit bias.
Alert Infection Prevention teams about performance and training requirements.
To find out more about the McLaws Hand Hygiene Compliance Calculator™ visit the Whiteley website: https://www.whiteley.com.au/hand-hygiene-calculator/
Whiteley Product Support Hotline on 1800 833 566
The Mclaws Hand Hygiene Calculator has been developed in line with Hand Hygiene Australia's 5 Moments for Hand Hygiene.