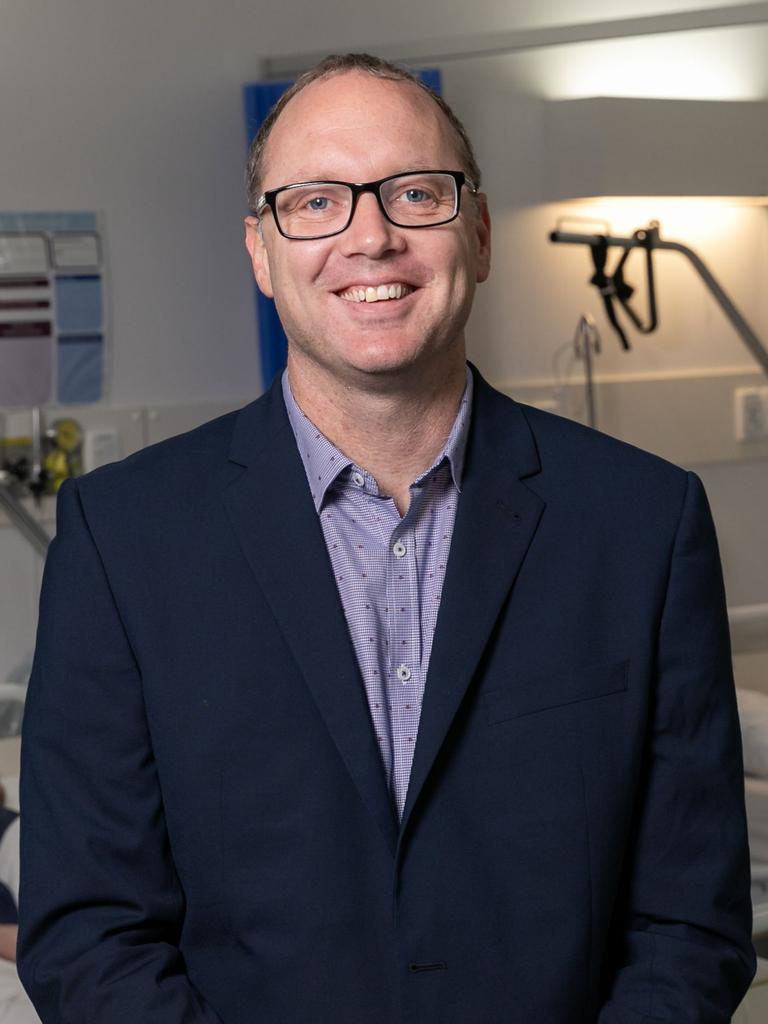 Professor Brett Mitchell is the first nurse to receive the Commonwealth Health Minister's Award for Excellence in Health and Medical Research. He is s a Professor Health Services Research and Nursing at Avondale University and also received the 2021 Peter Doherty Investigator Grant Award (Emerging Leadership) for his work providing evidence for practical measures to reduce common infections, as well as improving cleaning in healthcare.
Today, one in 10 patients in an Australian hospital acquires an infection while in hospital. There are approximately 165,000 such infections acquired each year in Australian hospitals. These hospital-acquired infections represent just a subset of the total number healthcare associated infections, which include all infections associated with receiving healthcare in all settings.
My interest in infection prevention possibly began in high school, where I undertook a work experience placement in a microbiology laboratory in Ipswich, Queensland. I then studied nursing and a few years later, I was working as a senior nurse in a tertiary infectious disease unit in the United Kingdom. This sparked my interest for infectious disease and infection prevention. Since this time, I have helped establish the Tasmanian Infection Prevention and Control Unit, assisted and worked in low-income countries and been involved with and support national initiatives with the Australian Commission on Safety and Quality in Health Care.
It was through these experiences that I became seriously interested in researching the prevention of infection. Surprisingly, in part due to a lack of research funding in this area, there is a lack of high-quality research to support aspects of infection prevention. The COVID-19 pandemic has highlighted this.  Over the past few years, I have been working with clinicians, academics and industry across the country and internationally, to try and find ways to reduce the risk of infections occurring in healthcare settings.
The burden of healthcare associated infection is significant, with associated morbidity, mortality and, for those acquired in hospitals, increased length of stay.  Research and clinical quality initiatives have demonstrated that the prevention of infection is possible, but to date efforts have focused primarily on the prevention of surgical site infection, infection in high-risk areas such as intensive care, and hand hygiene. Despite being the most common healthcare associated infections, research into the prevention of hospital-acquired pneumonia and community acquired urinary tract infection is limited. Similarly, there is little high-quality research into the role of environmental cleaning to reduce healthcare associated infections.
Prevention of infections through practical, implementable and translatable interventions is of critical importance in the era of antimicrobial resistance – not only to reduce the burden and impact for patients and health services now, but also to limit antimicrobial resistance and better prepare us for emerging infectious disease threats. My research program consists of three inter-related projects, focused on 'neglected' areas of infection prevention –urinary tract infection, hospital acquired pneumonia and improved cleaning in healthcare.
I have been asked in the past why I do research and why it is important. For me, the answer is simple "for patients and for healthcare workers". As a nurse, I went into the profession to help others. I would not have guessed the career pathway I have taken, but what I have come to realise is that doing research that matters, is vitally important for the quality of care we can provide as healthcare workers.
I was utterly surprised and delighted to be recognised by the NHMRC as part of the Research Excellence Awards. I would like to thank the NHMRC Council members, Professor Kelso and Minister Hunt for this award. This award is a reflection of teamwork – and in partnership with many other individuals who I have worked with over many years.
Through this award, my research and working alongside patients, clinicians, academics and industry, I hope we can reduce the burden of infection for patients who receive healthcare across the country. I truly hope this is the beginning of much more to come in researching the prevention of infections."
You can find the article published on the NHMRC website.