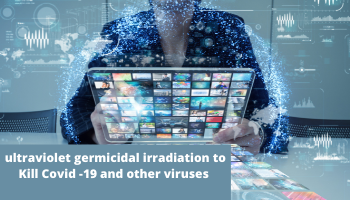 The current global pandemic is looking for answers to reduce the risk of Covid – 19 in Commercial Buildings, Hotels, Hospitals, Education, and Defence sectors. Dr Normand Brais, holds a mechanical engineering degree, and a PhD in Nuclear Engineering from Polytechnique of Montreal. He was appointed as a professor at the Energy Engineering Institute of Polytechnique after he graduated.
Dr Normand Brais has founded several technological companies in fields of atmospheric pollution, combustion equipment, biomass combustion, water treatment, photonics, and air/surface UVC disinfection. He is the founder of Natcom, an ultra-low NOx burner manufacturer, and a consulting firm specialising in industrial combustion. In 1995 he founded Sanuvox Technologies, which is now a worldwide leader in air, and surface UVGI disinfection, this is a must-see rare presentation.
Dr Normand Brais will be discussing the following topics, followed by a Q&A Session – Webinar link below.
How UV disinfection works.
UV Dose-vs-Disinfection rate relation for various pathogens.
How to calculate the UV dose.
How to specify the proper level of UV dose for coil disinfection.
How to specify the UV dose level required for adequate air disinfection.
Different UVC systems for surface, coil, and air disinfection.
Paid content