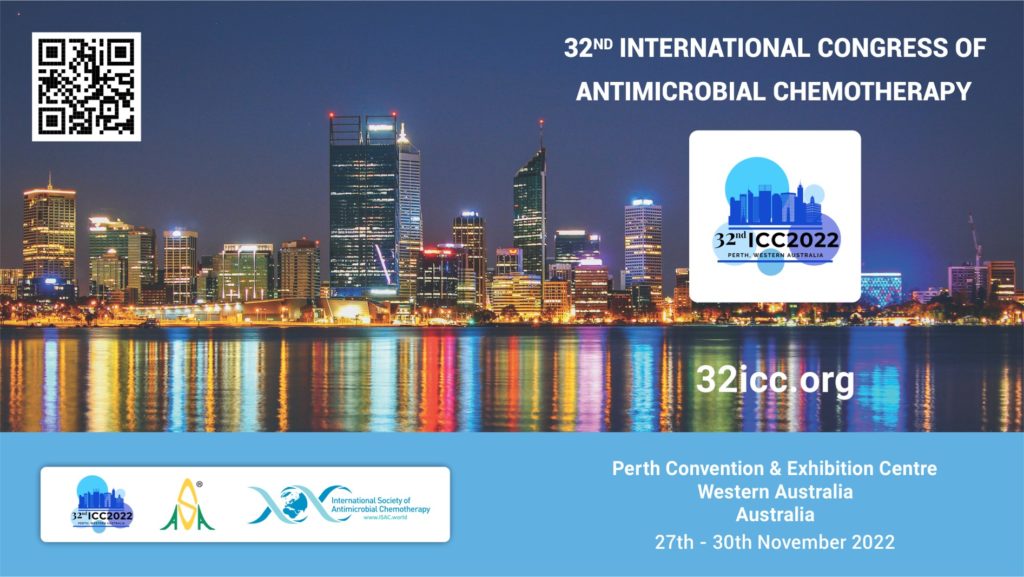 On behalf of the Organising Committee of the 32nd International Congress of Antimicrobial Chemotherapy (ICC), we are delighted to invite you to participate in the Congress, which will take place at the Perth Convention and Exhibition Centre, Perth, Australia on 27 – 30 November, 2022.
The ICC is the biennial congress of the International Society of Antimicrobial Chemotherapy (ISAC). This year, it is co-hosted by ISAC Member Society, the Australian Society for Antimicrobials.
The Congress Programme Committee has prepared an excellent mix of plenary lectures, keynote speeches, symposia and workshops by a line-up of invited speakers appealing to those working in infectious diseases and clinical microbiology around the world. Sessions will be presented by the world's leading experts in each of the research fields. Oral and poster sessions will be an integral part of the program as well, and all delegates are invited to submit abstracts. To promote discussion and interaction between delegates and the invited speakers and industry, the meeting's registration includes the welcome reception, morning and afternoon teas.
The Congress will deliver an academic and social programme that will educate, stimulate and entertain and we look forward to welcoming you.
Andreas Voss
Serhat Unal
Raphael Saginur
Souha Kanj
Fiona MacKenzie
Geoffrey Coombs
John Turnidge
Keryn Christiansen
Denise Daley
Jacson Chung
More information: https://www.32icc.org/