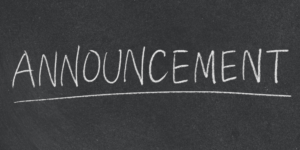 There has been 3000+ Aged Care IPC Leads graduate from the Foundations of Infection Prevention and Control course to date.
The Department of Health have announced a $135.6 million commitment to rewarding registered nurses who take on additional training responsibilities.
This payment is aimed at recognising the integral role of registered nurses in delivering high-quality care for our older Australians.
Registered nurses who work for the same aged care provider for 12 months will be eligible to receive a payment. Full-time nurses can receive $3,700 and payments for part-time/casual nurses will be determined on a pro-rata basis.
An additional payment of $2,300 will be available for registered nurses who meet one of three criteria.
If they work in a rural or remote area

Hold a postgraduate qualification

Take on additional leadership or training responsibilities in their workplace.
Employers are responsible for applying on behalf of their eligible registered nurses.
According to the Department of Health website – https://www.health.gov.au/initiatives-and-programs/aged-care-nurses-payment-to-reward-clinical-skills-and-leadership
Registered nurses must be employed for 12 months by any of the following:
An approved aged care provider funded by the Australian Government

Multipurpose Service Providers that offer aged care services

State or local government approved Residential Aged Care or Home Care Providers

Providers that offer aged care services under the Commonwealth National Aboriginal and Torres Strait Islander Flexible Aged Care Program
An agency employing aged care registered nurses to work in one of the above organisation types.
The Government have said the number of registered nurses working in aged care will be increased and strengthened, particularly in rural and remote areas, under a new payment aimed at rewarding clinical skills and leadership.
Minister for Health and Aged Care, Greg Hunt, and Minister for Senior Australians and Aged Care Services, Richard Colbeck, said the Morrison Government was committed to reinforcing clinical support for senior Australians in residential care.
Read more about eligibility and how to apply here – https://www.health.gov.au/initiatives-and-programs/aged-care-nurses-payment-to-reward-clinical-skills-and-leadership
Read more from the Ministers of health here – https://www.health.gov.au/ministers/the-hon-greg-hunt-mp/media/payment-to-recognise-value-of-registered-nurses-in-aged-care
Read more about our Foundations of Infection Prevention and Control here – https://www.acipc.org.au/education/foundations/