The Australasian College of Infection Prevention and Control have partnered with APIC to celebrate International Infection Prevention Week.
In recognition of the important role consumers and healthcare providers both play in infection prevention, ACIPC has partnered with The Association for Professionals in Infection Control and Epidemiology (APIC) to promote International Infection Prevention Week (IIPW), October 14-20.
To celebrate IIPW and this year's theme of Protecting Patients Everywhere, APIC has expanded the resources for both patients and healthcare professionals found on the Infection Prevention and You website (www.apic.org/infectionpreventionandyou). APIC has developed a new infographic to help remind healthcare professionals how to stop the spread of infection. Download the free Protect Your Patients infographic today.
On Tuesday, October 16 at 12 PM ET (Wednesday October 17, 3AM AEST), APIC will host a Twitter chat, which will to discuss protecting patients everywhere, and how everyone can work together to defend our patients, friends, and family from infection. To participate, follow the hashtag #IIPWChat. ACIPC's members are encouraged to visit the Infection Prevention and You website, and download and share the free infographics with friends, family and colleagues.
Established in 1986, IIPW is celebrated the third week of October. APIC spearheads the annual effort to highlight the importance of infection prevention among healthcare professionals, administrators, legislators, and consumers. It is now formally recognized in many areas around the world including the U.S., Australia, the United Kingdom, the Middle East, and Asia. As IIPW expands, more patients benefit from safer healthcare practices and reduced threat of healthcare-associated infections. Learn more about IIPW on Facebook and Twitter (#IIPW).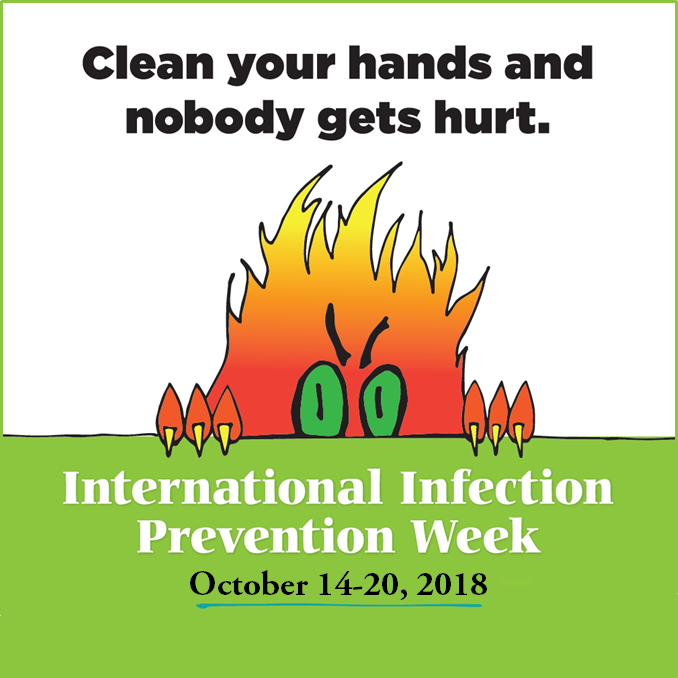 SCCI2018, Westmead Hospital |8-9 November
The Sydney short course in critical infection will be held in November this year at Westmead Hospital. We'll be welcoming critical care and infection specialists in medicine, nursing and pharmacy to be part of case discussions and updates of all things relevant to severe and life-threatening infection.
For more information and course updates, click here.
Visit our Consumer Information Page for the latest on 2018 vaccines and some tips to stay infection-free.