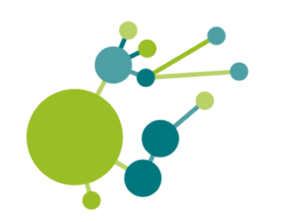 The February 2016 meeting of the Executive Council resolved to adopt a new name for itself, which we believe is better aligned with our duties as custodians of the College. Effective 29 March 2016, the ACIPC Executive Council will be referred to as the ACIPC Board of Directors.
The Executive Council, now Board of Directors, held a view that this change, which is permitted within the existing standing provisions of the Constitution and thus requires no formal amendment therein, is a better reflection of our duties, functions and obligations.  Members of the Board are duly elected and the Board acts in accordance with our Constitution and prevailing legislative and regulatory standards of the day.
While the change in name will not result in any material change in the way which we operate, given that we have always functioned in this manner, it will nonetheless underscore our duties, functions and obligations as the College grows and develops. It also reflects the emerging sophistication of our College.
The Board of Directors oversees the management of the College and is elected at the Annual General Meeting of the College for a two year term. The current Board commenced its term of office at the 2015 Annual General Meeting held on 23rd November 2015 in Hobart, Tasmania. 
Reporting to the Board are six Standing Committees – Credentialing, Education, Research, Policy, Governance, Member Services and Communications (Combined).
In 2014 the Special Interest Advisory Committee was wound up as its work was completed and SIG's are now included in the work of the Education Committee.
The Past President and President Elect are both members of the Board of Directors to ensure continuity and effective succession.
A Consumer Representative was appointed in mid-2013 and joined the Board that commenced its term of office on July 1 2013.
The current Board's term of office concludes at the 2017 AGM.
PROFESSOR RAMON SHABAN – President
Professor Ramon Shaban is an internationally respected clinician, educator and researcher. A nurse scientist, infection control practitioner and emergency nurse, Professor Shaban's expertise emergency care and infection prevention and control is the basis of a highly successful and integrated program of teaching, practice, and research. He is Clinical Chair of Infection Prevention and Control at Gold Coast University Hospital and Health Service and Griffith University and Director of the Griffith Graduate Infection Prevention and Control Programs at Griffith University.
He is an active member of variety of professional groups and committees including the Australian Strategic and Technical Advisory Group on Antimicrobial Resistance, Editor-in-Chief of the Australasian Emergency Nursing Journal, and Editor of the journal Infection, Disease and Health.
MARILYN CRUICKSHANK – President Elect
Professor Marilyn Cruickshank is a registered nurse and Director of the national HAI program at the Australian Commission on Safety and Quality in Healthcare since 2007. In this role, Marilyn leads the national HAI surveillance program, the national hand hygiene program, antimicrobial stewardship, national infection control guidelines, and Standard 3 of the national safety and quality health service standards. Marilyn developed a keen interest in infection prevention and control as Clinical Nurse Consultant for paediatric HIV, developing guidelines and policies for maternal transmission and for children with HIV in hospitals and the community. Her PhD topic included the epidemiology of paediatric HIV in Australia. Marilyn is also a member of the Australian Scientific and Technical Advisory Group (ASTAG), and formally the Chair of the AMR Standing Committee.
Marilyn has co-editored a number of publications on national AMS and HAI surveillance and represented Australia at international meetings, such as APEC and the Western Pacific Regional Office of the World Health Organisation. Marilyn was recently appointed as professor at School of Nursing and Midwifery, Griffith University .
BELINDA HENDERSON – Past President
 Belinda's term as Past President commenced in November 2015 for a two year term. Her practice role is as leader of the infection control team at the Princess Alexandra Hospital in Brisbane. Her qualifications include a Masters of Advanced Health Practice in Infection Control and she is credentialed with the College.
She has over 14 years' experience in the field and was a member of the National Consultative Steering Committee that began the journey for the new college three years ago.
Belinda is chair of the Education Committee.
WENDY BECKINGHAM – DIRECTOR
 Wendy Beckingham is a Clinical Nurse Consultant at the Canberra Hospital ACT and a credentialed Infection Control Professional in Infection Prevention and Control for ACT Health. She has held this position since 1998. Wendy holds a Masters in Nursing Research.Wendy represents the ACIPC on the Hand Hygiene Committee for Australian Commission on Safety and Quality in Healthcare.
She has also coauthored several papers for journals such as Healthcare Infection and MJA and coauthor on the Mosby Medical dictionary. .
DONNA CAMERON – DIRECTOR
Until September 2015 Donna was the Infection Control Manager at Austin Health in Melbourne for 8 years prior to which she was with the Infection Control team at Peninsula Health for 5 years. Before commencing her nursing career she was a Medical Laboratory Scientist and worked in a number of microbiology laboratories in Australia and England.
Donna recently commenced a new infection control position with the Victorian Department of Health and Human Services and the Microbiological Diagnostic Unit Public Health Laboratory where she will be providing infection control advice to non-acute healthcare facilities and other community-based practices, such as beauty therapists and tattoo artists. She has a long history of involvement with the Victorian Infection Control Professionals Association (VICPA) prior to filing a casual vacancy on the ACIPC Executive Council.Donna is Chair of the Member Services Committee.
DEBOROUGH MACBETH – DIRECTOR
An Infection Control Professional since 1993, Deborough has augmented her experience with formal study and research, completing the APIC Basic Infection Control Course in Chicago in 1995. Her PhD awarded in 2005 was based on ethnographic research into the influence of clinical culture on infection control practice. Deborough contributes to the profession through membership and service most recently to ACIPC on the Credentialing and Professional Standards Committee and as an Associate Editor of Healthcare Infection.
PHILIP RUSSO – DIRECTOR
Phil has worked in infection prevention and control for over 25 years in a number of different positions including: several roles in infection prevention in major Victorian hospitals, inaugural Operational Director of the VICNISS Coordinating Centre and National Manager of Hand Hygiene Australia. Phil has completed a Master in Clinical Epidemiology and is currently undertaking a PhD at QUT on HAI Surveillance, and working part time at the National Centre for Antimicrobial Stewardship at the Doherty Institute. Phil was the Chair of the National Consultative Steering Committee, which outlined the roadmap for the establishment of ACIPC. Currently an Executive Council member of the ACIPC, he is also Chair of the ACIPC Research Committee successfully implementing the ACIPC Grant scheme. Phil is also a member of the Australian Commission for Safety and Quality in Healthcare HAI Advisory Committee.
Phil strongly supports national initiatives in healthcare prevention that are fostered by the College, and is proud of the College's achievements in representing its members at both national and international forums since it commenced. He believes that continuing to build on its broad membership in the Australasian region, ongoing educational opportunities for its membership, a strong new journal, and the delivery of high quality annual international conference are key to the ongoing success of the College.
SHARON SALMON – DIRECTOR
Sharon Salmon is the Assistant Director of Nursing, Infection Control at the National University Hospital, Singapore. Sharon holds a Master of Public Health and is currently a PhD candidate with the UNSW, School of Public Health, UNSW Medicine. She has spent the past decade living and working abroad, spending over 5 years in Vietnam where she worked with the World Health Organisation working closely with the Ministry of Health, Vietnam. She has extensive international consultative experience, providing technical advice for IPC national programs, hospital assessments and development of national guidelines to Vietnam, Cambodia, Laos, Mongolia, Georgia and Brunei. Sharon is currently a trainer and facilitator for the WHO – Global Outbreak Alert and Response Network (GOARN).
She has conducted three outbreak response missions in Liberia providing IPC technical assistance to the MOH, Liberia for the West Africa Ebola Outbreak. I am seeking election for this post to become more involved in the Australian IPC strategic direction and activities through ACIPC and to contribute my experience to advance and strengthen IPC both nationally and globally.
THEA VAN DE MORTEL – DIRECTOR
Dr Thea van de Mortel, RN, IC Cert., BSc.(Hons), MHlthSc., PhD, is a Senior Lecturer at Griffith University and Acting Deputy Head of School (Learning & Teaching). Thea was a Clinical Nurse Specialist in Intensive Care who developed an interest in science and infection control due to the high rate of hospital acquired infections in critically ill patients. She got started in the field of infection prevention and control in 1994 by researching the influence of performance feedback on hand hygiene adherence in the ICU. She subsequently completed an Honours degree in biology, a Masters majoring in Health Promotion, and a PhD on health care students' hand hygiene. She went on to teach microbiology, infection control and epidemiology to undergraduate and postgraduate nursing and public health students, and is currently convening Griffith University postgraduate Infection Prevention and Control courses.
Thea has been conducting infection prevention and control research for more than two decades, and has published multiple papers on topics including hand hygiene, hepatitis C, and doctors' antibiotic prescribing practices. She currently sits on the ACIPC Policy Committee. Thea has been a small business owner and has held management positions at two Australian universities.
FIONA WILSON – DIRECTOR
 Fiona is a Clinical Nurse Consultant with the Department of Health and Human Services, Tasmania with responsibility for management of the state-wide  healthcare associated infection surveillance program, provision of infection prevention and control education and advice for a wide variety of both  healthcare and non-healthcare settings. Fiona has worked as an infection prevention and control practitioner for over 18 years and was the Manager of  Infection Control at Western Health, for around 10 years prior to moving to Tasmania
 She has been a member of the Tasmanian Healthcare Associated Infection Committee, has represented Tasmania at a National level on the National  Hand Hygiene Initiative Advisory Committee and is a member of the Australian Commission on Safety and Quality in Healthcare (ACSQHC) Standard 3  Review Working Group. In addition, she has served as a member of the VICPA Executive in 2000 – 2001.
PETER MARTIN – DIRECTOR & CONSUMER REPRESENTATIVE.
 Peter has a background on Education having worked in secondary schools for almost 40 years. Subsequently he has had extensive experience in professional organisations (including the Australian Secondary Principals' Association Inc), and health administration, being a member of the Board and past Chairman at Stawell Regional Health as well as experience as a member of a number of advisory committees dealing with primary care, services for older people, the provision of training for board members, and the allocation of funding in rural areas. Peter is a community-minded person being a member of his local Lions Club for over 35 years. He also has experience in the regulatory sphere having been a non-practitioner member of the Dental Practice Board of Victoria and the Dental Board of Australia. Peter commenced his two year term in January 2016.