Let's talk about mental health
The global pandemic continues to create new ways of living for us. Many people around the country are feeling the effects of the COVID-19 pandemic and this can create a negative impact on our mental health.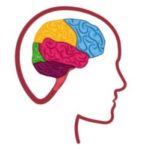 Mental health is such an important aspect of our lives and it is okay to reach out and get support when we need to. Below is a helpful list of resources and hotlines that we hope will equip both yourself and your loved ones with the support needed throughout this difficult time.
Australian crisis hotlines
New Zealand crisis hotlines
Lifeline  |  0800 543 354 (0800 LIFELINE) or free text 4357 (HELP)
The Lowdown |  0800 111 757 | www.thelowdown.co.nz
Healthline  |  0800 611 116
Samaritans  |  0800 726 66
Online resources and support