GAMA Healthcare Webinar Series
The College has once again partnered with GAMA Healthcare to run a series of webinars to assist our health care colleagues during the COVID-19 pandemic. Please feel free to share these resources with your network.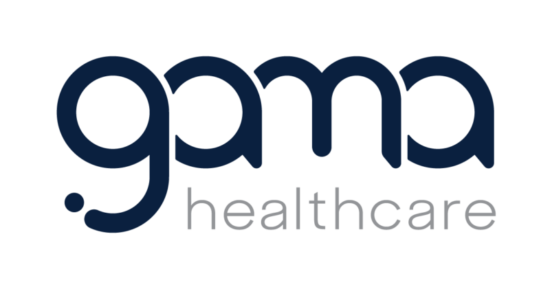 COVID-19 Q&A Webinar
Speakers:
Martin Kiernan – Martin has worked in the field of Infection Prevention and Control (IPC) for 25 years. He has Masters Degrees in both Public Health and Clinical Research. He is also a visiting Clinical Fellow at the Richard Wells Research Centre, University of West London. Martin is involved with many government initiatives, IPC groups and advisory boards including the Department of Health (England) Advisory Committee on Antimicrobial Resistance and Healthcare- associated Infection (ARHAI) and is a past president of the UK Infection Prevention Society.
Kathy Dempsey – Kathy is a senior clinician and HAI Manager for NSW Clinical Excellence Commission responsible for the strategic direction and support for Infection Prevention and Control and HAI reduction across NSW Healthcare. She has 30 years' experience in health, with previous management responsibility and organisational accountability as the senior ICP/Program Manager for WSLHD for 21 years.
Dr Andrew Stewardson – Andrew is an infectious diseases physician and NHMRC Early Career Fellow. He has a PhD, a Master of Science in Epidemiology, and a Diploma of Advanced Studies in Clinical Research. His research has focussed on the health and economic impact of antimicrobial resistance and healthcare-associated infections, the transmission dynamics of antimicrobial resistance, and the implementation of infection prevention and control interventions.
Belinda Henderson – Clinical Nurse Consultant, Belinda Henderson, is one of the Princess Alexandra Hospital's longest serving members of the Infection Control team. She has been recognised as a Fellow of the Australasian College for Infection Prevention and Control for her contribution to the infection prevention and control profession through education, research and her leadership Nationally including her Presidency of the College.
Caring for the Carer – Self -care tips for the COVID-19 crisis
As health care workers are increasingly called upon to address the COVID-19 pandemic, it is important that they practice self-care strategies – after all, "you can't pour from an empty cup". In this presentation, Associate Professor Darren Morton explores evidence-based strategies from Lifestyle Medicine and Positive Psychology for caring for your wellbeing in the midst of a crisis.
Associate Professor Darren Morton is an internationally recognised wellbeing researcher and educator. He is the Director of the Lifestyle Medicine & Health Research Centre at Avondale University College and a Fellow of the Australasian Society of Lifestyle Medicine. He was also one of four people selected worldwide to write the board certification exam for the International Board of Lifestyle Medicine. Darren is the author of four books and over 60 publications in scientific and medical journals. He has also made numerous media appearances and has presented to hundreds of corporate, educational, community and academic audiences around the world. Darren is the world-expert on the "runner's stitch" but his research interest nowadays focuses more on pleasure than pain. Specifically, Darren is passionately interested in evidence-based approaches for optimising human functioning and helping people live their best life. This has led him to develop wellbeing programs—including The Lift Project—that are now used in over 10 countries around the world.
Leadership in Crisis
In the webinar Leadership in Crisis, Dr Lisa Conlon discusses strategies that are important when leading in a crisis, such as COVID-19. 
Dr Lisa Conlon has been a registered nurse since 1989. For many years she was a Nursing Officer in the Royal Australian Navy, working in both Australia and internationally. In 2000, she was a member of the United Nations Peacekeeping mission in Timor Leste. On leaving full time military service, she commenced working at universities in both Australia and Sweden. She has also worked as a consultant for the World Health Organization, designing and delivering training programs for Emergency and Disaster preparedness. Her teaching interests include: emergency and disaster preparedness, leadership and management, and nursing education. Her area of research focuses on military trauma team preparation and management, and emergency and disaster preparedness.
Sleep and fatigue in the COVID-19 Pandemic
Dr Moira Junge addresses and discusses the importance of sleep health in the current pandemic.
Moira is a Health Psychologist and board member of the Sleep Health Foundation. Moira specialises in treating sleep disorders without medication, and is passionate about promoting sleep health through research, education, podcasting and advocacy. Moira has a Doctorate in Health Psychology and has over twenty-five years experience in the healthcare sector, she was a nurse for 10 years at the Alfred Hospital, Melbourne. She works in private practice and is also currently involved with supervising doctoral research projects at Monash University.