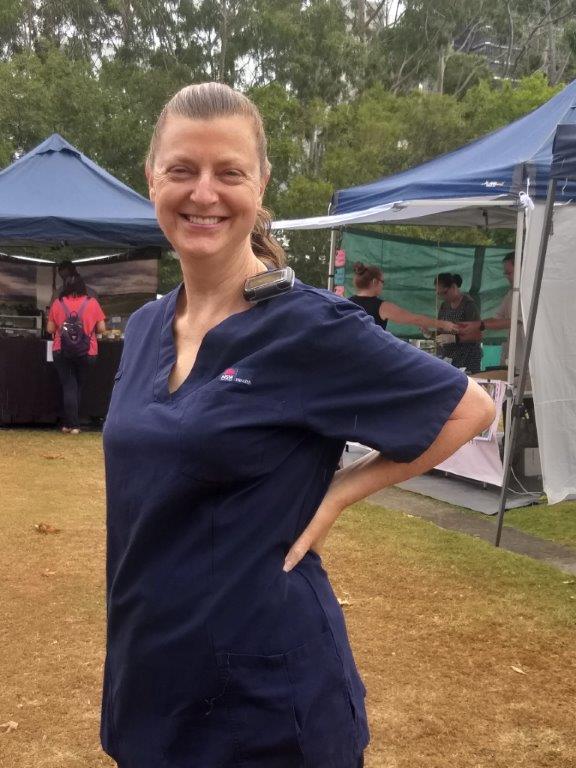 Read our interview with Trish Maldigri , the successful recipient of the Dr. Joan Faoagali Award. Trish will receive $1000 towards Foundations tuition fees.
Congratulations on receiving the Joan Faoagali Award! What are you most looking forward to studying in the Foundations of Infection Prevention and Control Course?
I have to say that all of the modules look like they would extend and consolidate experience and knowledge in my daily work practice. "Surveillance and epidemiology" and "outbreak management" are areas in which I work on a daily basis. I look forward to developing skills and understanding in areas unfamiliar to me.
What's your current IPC role?
I am part of a team in the department of Microbiology consisting of doctors, scientists, AMS pharmacist, administrative support and a very competent nurse colleague. Our team manages the day to day operational side of infection prevention and control. In a large paediatric facility the work requirements to maintain, educate, consult and support numerous clinical areas in the practice of infection prevention and control (including isolation precautions, disease management) while promoting infection prevention and control as everyone's business is what we do every day.
How do you see yourself using what you will learn in Foundations in your day to day practice?
 Because I have learned all my skills to manage IPC tasks "on the job" I have always considered study in the specialist area to challenge my experiences and consolidate my skills and knowledge. 2019 is the year that this will commence and I am excited in anticipation of having different insights, information and methods revealed to me that have not be known to me before! I will share new ideas with my team so that I can impart my new knowledge, and together we can review our processes and examine and seek opportunities to implement new and improved ways of approaching problem solving infection prevention and control within our hospital setting.
Will you apply to become a credentialed IPC after completing Foundations?
When I complete the course I am definitely going to apply to become a credentialed IPC. I believe that credentialing is the best way to recognise successful knowledge attainment and is a perfect measure of skill and experience in Australasia among the IPC specialty.
Do you have any advice for future applicants applying for the Joan Faoagali Award?
Definitely don't hesitate applying for this award. I am a regular nurse in a position of infection prevention and control. You obviously don't have to be in a senior position to be considered for this award.
Anything else you'd like to add?
I am very thankful to Belinda Henderson, and Sandra Roodt and all senior members of the college for considering my application and choosing me as the successful applicant of the Dr Joan Faoagali Award.
Thank you to ACIPC Office Manager Sara Kirby for being patient with all of my questions when I was applying for the Foundations course. Thank you to Sara's colleague Sam Morley for offering me the payment plan. Thank you to all members of ACIPC and the president, Professor Marilyn Cruickshank for the opportunity of furthering my knowledge with the Foundations course. Finally many thanks to the family of Dr Joan Faoagali for your generosity to members of ACIPC.
Antimicrobial resistance (AMR) is a growing problem globally and untreatable infections due to resistant organisms are becoming increasingly common. The problem is driven by several factors, including antibiotic overuse in both human and animal health and in food production, deficiencies in infection control in hospitals, and importation of pathogens by travelers and in food imports. Australia's National Antimicrobial Resistance Strategy was introduced in 2015, with a second strategy under development.
In June 2017, the Australian Society for Antimicrobials (ASA) and the Australasian Society for Infectious Diseases (ASID), in partnership with Australasian College of Infection Prevention and Control (ACIPC), hosted the second National Antimicrobial Resistance Summit. Key representatives and stakeholders from state and federal government, research, human healthcare, veterinary and agricultural sectors discussed the way forward to improve the response to antimicrobial resistance (AMR) in Australia. The key recommendation arising from this was that Australia should, as a priority, develop a central cross-jurisdictional mechanism to coordinate and manage national AMR control activities. We recommend the establishment of a new Australian National Coordinating Centre on Antimicrobial Resistance which is responsible for effective coordination of current and future AMR efforts in human and animal health and agriculture.
Click here for the full letter signed by ASID President A/Professor Joshua Davis, ASA President Ben Howden and ACIPC President Marilyn Cruickshank.