ACIPC & GAMA Healthcare IPC Tour
You are invited to join GAMA Healthcare and ACIPC for the Infection Prevention & Control Tour.
ACIPC & GAMA Healthcare partnered together to present a series of in-person seminars across Australia covering national and international insights including:
New IPC Developments
Shifting and new paradigms in IPC
Material compatibility
Expert panel discussion
An opportunity to discuss local challenges is provided while networking with peers.
Keynote Speakers
Prof. Martin Kiernan
Martin Kiernan has worked in infection prevention and control for 33 years in a variety of settings. He is Visiting Professor at the Richard Wells Research Centre at the University of West London, Conjoint Fellow at the University of Newcastle (New South Wales), Adjunct Honorary Research Fellow, Avondale University (New South Wales) and a Clinical Consultant to GAMA Healthcare.  He is a former Nurse Consultant and Deputy Director of Infection Prevention and Control at Southport and Ormskirk NHS Trust in North-West England.
Martin was a member of the Department of Health (England) advisory committee on antimicrobial resistance, prescribing and healthcare-associated infection for ten years and is past president of the Infection Prevention Society (IPS). Along with colleagues from Australia, he co-hosts a podcast series called 'Infection Control Matters' focusing on the latest research and other topical issues in infection prevention.
His research interests centre on environmental hygiene, healthcare-associated pneumonia and urinary catheter-associated infection. He has presented at many international conferences and has published over 60 papers and articles in peer-reviewed journals.
Prof. David Weber (Brisbane, Sydney & Melbourne only)
Professor David Weber is a Professor of Medicine, Paediatrics and Epidemiology, Associate Chief Medical Officer of UNC Health Care, and Director of Regulatory Services for the North Carolina Translational and Clinical Sciences Institute (NC TraCS). Professor Weber is also board certified in internal medicine, infectious disease, critical care medicine and preventative medicine. His research career has focused on healthcare-associated infections, antibiotic stewardship, new and emerging diseases (Pfiesteria, Cryptosporidia, Norovirus) and vaccine implementation. Professor Weber also chairs the North Carolina Department of Health.
Prof. Brett Mitchell (Sydney & Perth only)
Professor Brett Mitchell is Editor-in-Chief of Infection, Disease & Health. He is a Professor of Nursing at the University of Newcastle and has over 150 peer reviewed publications and conference presentations. Brett is a Fellow of ACIPC and the Australian College of Nursing. Brett has worked in the area of infection control for many years, including leading infection control programs in hospitals and at a state level. His research interests in the area of infection control include environmental cleaning, pneumonia, surveillance and urinary tract infections.
2023 Tour Dates
Brisbane
When: Monday 12th June 2023 at 8:30 AM AEST
Where: Royal Brisbane & Women's Hospital
Register: https://www.eventbrite.com.au/e/485971181887
Sydney
When: Wednesday 14th June 2023 at 8:30 AEST
Where: University of Sydney, Camperdown
Register: https://www.eventbrite.com.au/e/485817662707
Melbourne
When: Friday 16th June 2023 at 8:30 AM AEST
Where: Rendezvouz Hotel
Register: https://www.eventbrite.com.au/e/486372923507
Perth
When: Monday 19th June 2023 at 8:30 AM AWST
Where: Bentley Technology Park Function Centre
Register: https://www.eventbrite.com.au/e/486354006927
Please click here to download a flyer.
If you have any questions, please email eventsaustralia@gamahealthcare.com .
2022 IPC Tour
The IPC Tour was a huge success in 2022.  For your convenience, the slides and recording have been posted below.
Brisbane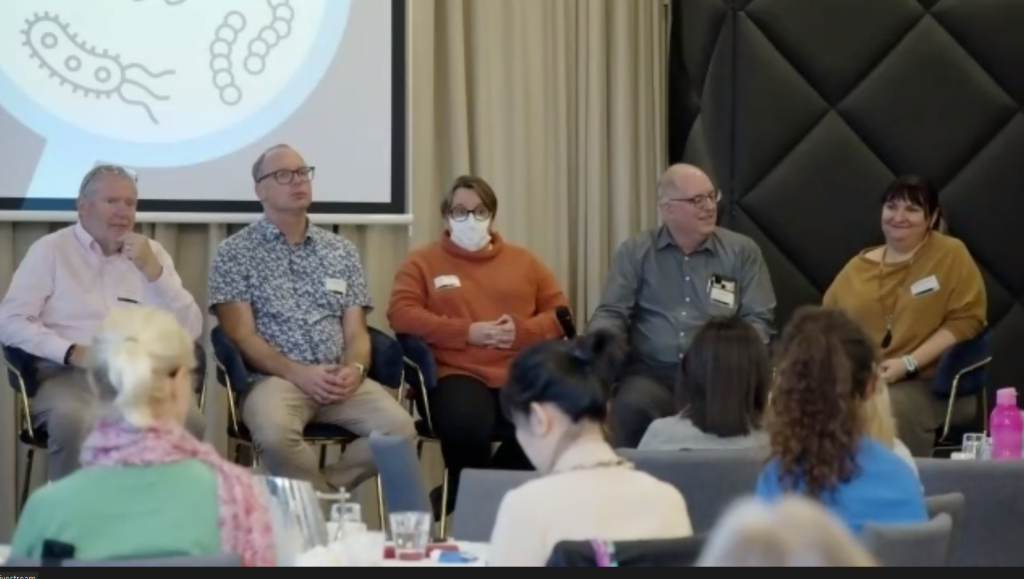 Watch the recording here:
https://us06web.zoom.us/rec/share/oIvbv7Uj4of7r-rCHCH7nxOQ6mkZQqrgb4ILkD8youF4upC73B2k-ETlnlwr28ha.-4Nk9_RMGYRUV0_n
0:00 – Peta-Anne Zimmerman – COVID-19 Pandemic – Challenges and opportunities in infection prevention and control (30mins)
0:30 – Panel Discussion (30mins)
2:30 – Martin Kiernan & Matt Hyland – Building a business case (50mins)
3:20 – Brett Mitchell – Cost effectiveness of patient isolation (30mins)
3:36 – Martin Kiernan & Matt Hyland – Building a business case Continued (10mins)
3:46 – Martin Kiernan – IPC lessons learned from the pandemic (30mins)
---
Perth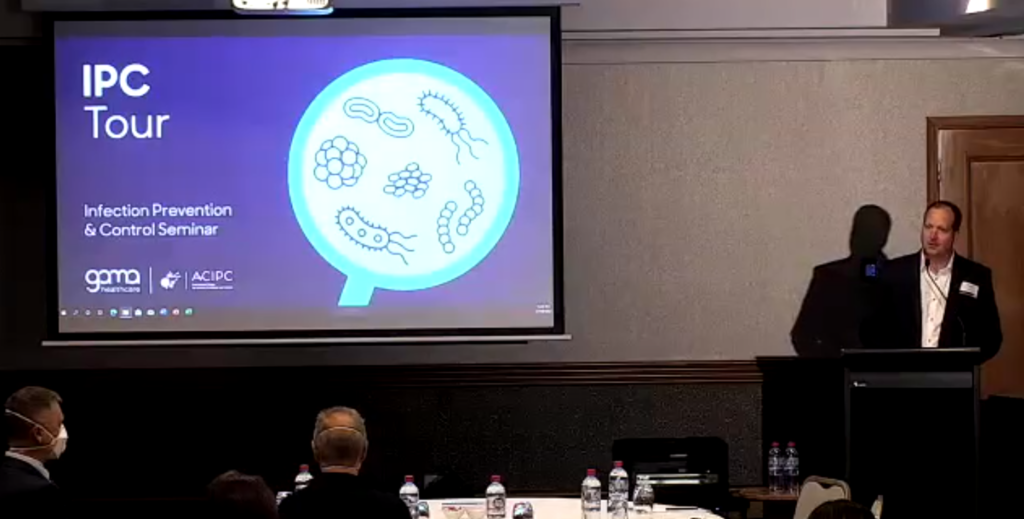 Watch the recording here:
https://us06web.zoom.us/rec/share/i2fT81lAj7aoqADWkUl9lCRdDn3CY5Deg5gshFl9XOw-b_0cJ-Q8e6Ok7T7QiXrS.NesTZK3Mju3Q_mD5
0:00 – Martin Kiernan – MROs of significance (30mins)
0:33 – Kristie Popkiss – "When the downhill feels like uphill" – Emerging from the pandemic and reestablishing our services (30mins)
1:28 – Tom Riley – Clostridium difficile: A pathogen of the nineties – Why C. difficile has become the major pathogen that it is today in the both healthcare and the community (30mins)
2:02 – Fiona Wood – Infection control can change lives (30mins)
2:35 – Panel Discussion (30mins)
4:04 – Martin Kiernan & Matt Hyland – Building a business case (60mins)
5:04 – Marija Juraja – Bloodstream infection reduction strategies – Have we lost the battle? (30mins)
5:35 – Martin Kiernan – IPC lessons learned from the pandemic (30mins)
Link to slides:
Sydney: Click here to download
Brisbane: Click here to download
Melbourne: Click here to download
Perth: Click here to download