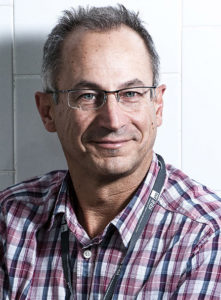 Dear Colleagues,
Welcome to 2021! I hope you all enjoyed some down time over the festive season, though I know many of you haven't wondered too far from work. With some settling of the pandemic in Australia, many of you are now consumed with vaccination implementation and trying to maintain some business as usual activities.
We have just marched past a year since the first case of COVID19 was identified in Australia, and in an astonishing worldwide achievement we are only weeks away from rolling out the vaccine locally. Recently we joined with our colleagues from ASID and PHAA in support of Australia's COVID19 vaccine strategy
In an equally astonishing achievement, the College has responded to the Commonwealths call for the establishment of Aged Care Leads across Australia. We currently have over 3500 students enrolled in our Foundations course to meet this need. To enable this, sincere gratitude to the 38 facilitators who answered our call to guide these students through this course. Again I acknowledge the extraordinary work of our Education Officer Jackie Miley, and our Executive Manager Ben Thiessen and his team who have worked many long days and weeks to ensure the College can meet the needs of our colleagues in aged care. More information on our Aged Care Members Group is below.
We venture into 2021 cautiously knowing that plans may change at any moment. In the meantime our Conference Community activities continue, and recently Martin Kiernan and Brett Mitchell presented their Top 10 publications for 2020. Thanks to our Platinum Sponsors GAMA Healthcare for sponsoring this event. A recording will be available on the Conference Community website shortly
Take care and stay safe, till next time.
Phil Russo
ACIPC President