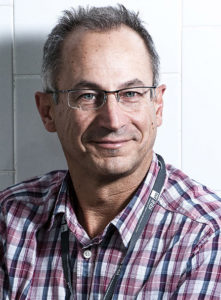 Dear Colleagues,
As we know, infection prevention is everybody's business, we all own it.
One of the most enjoyable aspects of working in infection prevention is that every day presents a new challenge, and with that comes the opportunity to work with different colleagues from a variety of backgrounds, with a wide range of skills, expertise and experiences.
If I have learnt one thing in the last year, it is that there is lots I don't know. COVID-19 has brought together teams with the likes of engineers, hotel managers, logistics operators, security managers, hygienists and many more. They come from diverse backgrounds such as industry, allied health, primary health and community settings to name a few.  We welcome their specific expert knowledge to ensure that the application of infection prevention is maximised.
The College is proud to have members with diverse backgrounds and work environments, and we look forward to continuing to grow and support all members.
Recently the Board held an all-day meeting (via Zoom) to commence strategic planning for the future of the College. The next step is to identify the operational resources required, and the Board will be meeting again mid-year to review the operations and strategic plans. Sincere thanks to all Board members and Executive staff for their work on this.
Having successfully completed the Foundations course, 1668  Aged Care Lead students have now received their Certificates. Congratulations to our first cohort of successful Aged Care Lead graduates! The Education Team are in the process of marking further assignments as they are submitted and are working with students as they continue to progress through the course.
Planning for the ACIPC Conference 2021 in Adelaide, 7 – 10 November is well underway.  Registration and the call for abstracts are now open.
Visit the conference website for more information www.acipcconference.com.au
The program will be published shortly and I look forward to sharing this information with members. As previously mentioned, we hope to be able to meet in person but there is of course a contingency plan for an online event where we can still share information and ideas and network with each other if we are unable to meet face-to-face.
Take care and stay safe, till next time.
Phil Russo
ACIPC President