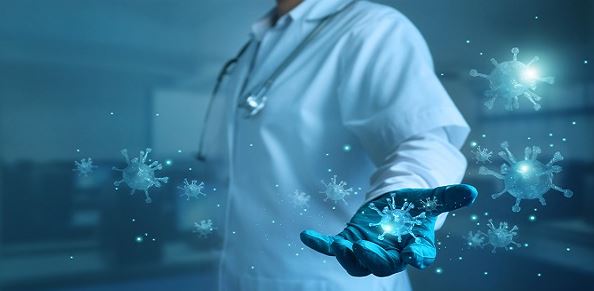 PALL Breathing Filters Retain More Than 99.999% of Aerosolized SARS-CoV-2
In response to popular demand, we are pleased to confirm that our CE marked breathing system filters are now validated for SARS-CoV-2*.
As the world continues to battle the SARS pandemic, which has claimed the lives of more than 3 million people and infected more than 150 million, the issue of contamination containment has continued to be a major source of concern. To mitigate these issues, we have upgraded our breathing portfolio to be highly efficient in retaining the SARS-CoV-2.
We have subjected representative samples of our Ultipor 25, Ultipor 100, and BB50TE to vigorous testing, challenging each filter with a viral load of > 100 million virus copies. After extensive testing, we can confirm that all filters consistently retained more than 99.999% of the aerosolized virus. The SARS-CoV-2 retention claim has not been cleared by the FDA for the US versions of these filters.
This result is also in alignment with our earlier work, which demonstrated >99.999% retention of other airborne human pathogenic viruses and bacteria. Our Breathing System Filters contain a highly efficient hydrophobic filter medium and also showed 100% retention of liquid-borne human pathogenic viruses like HIV and Hepatitis C.
Rest assured that every filter meets the highest performance standards in the prevention of cross-contamination.
To learn more about our new SARS-CoV-2 Claim, click the link below to read our detailed article and request a free sample!
*This Claim has been validated for Europe under CE-mark. It has not been released by the FDA.

Paid content