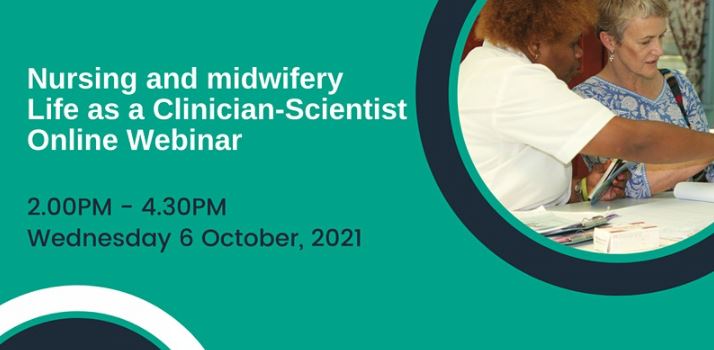 The Australian Academy of Health and Medical Sciences (AAHMS) and the Australian and New Zealand Nursing-Midwifery Clinical Trials Network (ANZNMCTN) are pleased to present the inaugural Nursing and Midwifery Life as a Clinician-Scientist webinar on Wednesday 6 October from 2pm to 4.30pm.  The online event aims to encourage and inspire nurses and midwives to consider a career as a clinician-scientist.
During this webinar, senior clinician-scientists and nursing leaders will share their career stories about how the unique combination of medicine and science has led them to a fulfilling career. They will showcase the positives and negatives of their career journey and discuss how their science informs their clinical work and enables them to take their insights from the bedside to answer fundamental scientific questions, and then translate them back to patient care.
Presenters include:
Dr Zoe Bradfield, Midwifery Research Fellow, Curtin University and King Edward Memorial Hospital
Dr Nicole Gavin, Nurse Researcher, Cancer Care Services, Royal Brisbane and Women's Hospital & Research Director, Community and Oral Health, Metro North
Professor Jeroen Hendriks, Heart Foundation Future Leader Fellow, College of Nursing and Health Sciences, Flinders University
Keera Laccos-Barrett, Lecturer, College of Nursing and Health Sciences, Flinders University
Alanna Geary, Executive Director of Nursing and Midwifery Services, Metro North (QLD)
We would like to invite you attend and share this event with nursing and midwifery clinicians and students within your organisation and networks. Please find the promotional flyer here for distribution.
Registration is $15 and can be purchased online here.
Should you have any further questions, please do not hesitate to contact Thy Boskovic, Program and Events Manager thy.boskovic@aahms.org