Recognised as the premier organisation for the specialty practice of infusion nursing, the Infusion Nursing Society (INS) released the 2021 Infusion Therapy Standards of Practice in January 2021. Join us for the
fourth webinar in our five-part series aimed at translating these standards into practise.
In this webinar, Tricia Kleidon will update on various securement strategies to be considered in your daily practice to optimise device security and ease of assessment. The webinar will be moderated by Professor Nicole Marsh, Nursing and Midwifery Director Research at Royal Brisbane and Women's Hospital.
Objectives:
1. Define stabilisation and securement of vascular access devices (VAD).
2. Identify the common causes of securement failure.
3. Discuss the current methods being used, their advantages and disadvantages.
4. Review the best practice recommendation for VAD and dressing securement from INS.
Date: Wednesday 27th October 2021
Time: 3PM – 4:30PM AEDT
Speaker Bio: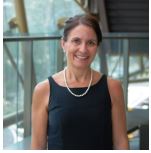 Tricia Kleidon is a Nurse Practitioner in Paediatric Vascular Assessment and Management at Queensland Children's Hospital and Research Fellow at Griffith
University. Tricia is a key opinion leader, national and international speaker and educator for peripheral and central venous access device assessment, insertion,
maintenance and management of complications. Tricia is an active member of the Alliance for Vascular Access Teaching and Research (AVATAR) and was recently
awarded researcher of the year, 2017 and AVA Janet Petit Scholar, 2019