Recruitment Advertisement:
About COVID-19 Quarantine Victoria
COVID-19 Quarantine Victoria (CQV) is responsible for Victoria's COVID-19 accommodation response, including quarantine for returned overseas travellers and emergency accommodation for people unable to safely isolate in their homes.
Infection prevention and control is our primary objective and is supported by a proud and committed workforce across frontline operations and corporate functions. Together, we work hard to keep Victorian's safe during this global pandemic.
About the role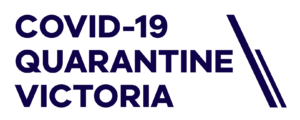 An integral role within the Covid-19 Quarantine Victoria (CQV) Administrative Office, the Director, Infection Prevention Control (IPC) provides executive leadership and management of an operationally critical team tasked with implementing authoritative IPC policy and procedural advice to Victoria's Mandatory Quarantine Program.
Reporting to the Executive Director, IPC, you will ensure compliance with required standards and the provision of IPC advice to the Commissioner, Executive Director, Deputy Chief Health Officer/Deputy State Controller, Health Management and CQV.
Responsibilities include:

Liaise with CQV teams ensuring IPC procedures are robust and applied consistently whilst identifying potential gaps in IPC management, averting operational impact
Provide expert oversight, input and advice into the IPC program, policies and strategies across diverse health care and community settings
Lead operationally critical stakeholder engagement with particular focus on departmental communications teams, senior executives and other government stakeholders, maximising consistent IPC performance across the program
Stay abreast of important developments in the science and practice of IPC, specifically in relation to COVID-19 and mandatory quarantine settings
Review of Judicial Inquiry recommendations, ensuring robust CQV IPC systems are in place to address IC priorities identified in the Coates report
About You
This is a critical, visible role within CQV's mandatory quarantine program. As such, it is anticipated the successful candidate will offer:
Senior leadership experience in the field of infection prevention and control supported by significant exposure to infectious diseases management
Clearly demonstrable experience leading high performing teams of subject matter experts and managing complex stakeholder groups, ideally within a government or similar environment
Well-honed interpersonal, consultative and negotiation skills
Current registration with the Australian Health Practitioner Regulation Agency (AHPRA).
You will need to be vaccinated for coronavirus, remain compliant with IPC procedures in place including wearing Personal Protective Equipment (and therefore being clean shaven) and participating in staff COVID-19 testing. Out of hours contact, and weekend work, will be required from time to time.
Working At Covid-19 Quarantine Victoria

We believe in inclusiveness, diversity and equality and are committed to ensuring our workplaces reflect the Victorian community. We recognise the benefits a diverse and inclusive culture brings for our employees and in turn, encourage talented people from all backgrounds, abilities, and identities to apply for our vacancies. We strongly encourage Aboriginal and Torres Strait Islanders, people with a disability and others from under-represented backgrounds to apply.
Applicants must be an Australian Citizen, Permanent Resident or hold a valid work permit or visa. The successful candidate will be required to undergo pre-employment checks, which may include work eligibility and national police checks.
If you require adjustments to the recruitment and selection process, or for a confidential discussion, please call Warren from the CQV Recruitment Team on 0457 553 437.