2020 ACIPC Conference Community Sponsors

GAMA Healthcare Australia – Universal Brochure
GAMA Healthcare Australia – Clinell Rediroom Brochure
GAMA Healthcare's mission is to reduce worldwide infections by offering the best innovative solutions together with market leading after sales support. GAMA Healthcare is a global company with 150 staff spread over 6 locations in the United Kingdom, Australia and China. We are market leaders in infection prevention and control solutions, our range of Clinell and Carell products combine innovative technology with ease of use, providing the professional healthcare industry with the most effective options available.
With our ethos of high quality products, verified science, cost effectiveness and extensive after sales support, we have established ourselves as the premium choice for infection prevention professionals across the world.
GAMA Healthcare is headquartered in Watford, Hertfordshire and has an active R&D department permanently engaged in developing new, improved and innovative products ensuring we offer the most effective solutions. Our brand new 14,000sqf state of the art laboratory, based in Yorkshire, has recently opened to continue our success in launching world class patented products.
Within Australia, GAMA Healthcare are proud to support the Australian College of Infection Prevention and Control and the development of Infection Prevention Specialists. Please visit our stand to learn about our education programme for healthcare workers and our new and innovative products.

3M Reduce Risk at all Access Points
3M Leading The Charge
3M Avagard First Defense Brochure
3M has evolved into a global powerhouse driven by innovation & integrity. Science is at the heart of everything we do. Our medical and surgical solutions help reduce the risk of infection. We generate breakthroughs that make lives better. No one applies science to life the way we do.
Gold Sponsors

SC Johnson Cutan Product Guide
At SC Johnson Professional®, we provide expert skin care, cleaning & hygiene solutions for industrial, institutional and healthcare users.
Our product range incorporates the Deb and Cutan range of specialist occupational skin care products along with the well-known SC Johnson consumer brands, enhanced for professional use and innovative specialist professional cleaning & hygiene products. Our purpose is to bring innovative, quality products and services to professional markets that rethink how people and organisations experience skin care, cleaning and hygiene; enabling implementation of standards that bring best practice and real benefits for our customers.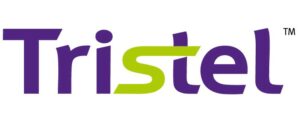 Tristel Duo NCU – Haemodialysis Needle Insertions Rationale
Tristel Stella Automated Disinfection Made Simple
Tristel is the global leader in chlorine dioxide disinfectant solutions for infection prevention and contamination control. With the Tristel 'Trio50' Wipes System available in Australia for nearly a decade, Tristel has expanded its product portfolio to offer chlorine dioxide solutions for a wide range of applications.
Chlorine dioxide is a broad-spectrum biocide with proven activity against bacteria, viruses, yeasts, mycobacteria, and bacterial spores when tested against European test norms. Chlorine dioxide has a proven public record of being a high-level, sporicidal disinfectant that is effective with contact times as short as 30 seconds.
Tristel's 'Stella System', is a semi-automated system, designed for high-level disinfection of medical devices with a five-minute cycle time.
Jet and Fuse are part of Tristel's surfaces range, which achieve sporicidal disinfection of environmental surfaces from as little as 30-seconds.
The 'Duo' range provides disinfection for non-critical ultrasound and ophthalmological devices with a contact time of two minutes.
Water delivered by 'Tristel Rinse Assure' is compliant with AS/NZ-4187 Table 7.3.
Tristel also provides accessory products and services to support their product use, including the educational 'Tristel Online Training Portal'; 'Tristel 3T' for digital traceability, and 'Tristel Protect' for validated, 72-hour storage of small and medium-sized medical devices.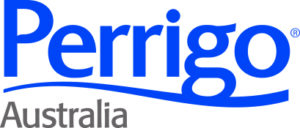 Perrigo Debug Hand Hygiene Solution
Perrigo Surgi-Prep Brochure
Established in 1985 Orion Laboratories PTY LTD joined the global Perrigo family in 2010 as Perrigo Australia. At Perrigo Australia we are dedicated to making lives better by bringing Quality, Affordable Healthcare products throughout Australia and beyond.
We proudly manufacture locally in Balcatta, Western Australia at our world class GMP compliant manufacturing facility which produces over a hundred high quality products including our well-known infection control brands Surgi-Prep®; Debug® and Riodine®.
Our state-of-the–art liquid manufacturing capabilities ensures that Perrigo Australia has the ability to produce sterile and non-sterile hard surface disinfectants; hand hygiene products and skin antiseptic products such as pre-operative washes and surgical scrubs. Our ongoing commitment to performing vigorous quality testing ensures we deliver quality affordable healthcare products to our customers and most importantly our patients.
As a local manufacturer, Perrigo Australia is proud to work with hospitals to address unmet clinical needs and are capable of manufacturing liquids, creams, ointments, gels to assist in a range of therapeutic areas. To find out more about our specialized manufacturing services please contact our customer service team or visit our website.
Website: www.perrigo.com.au
Customer Service: 1800 805 546 or customerservice@perrigo.com.au
Bronze Sponsors

Ecolab Hospital Grade Disinfectants
With 96 years' experience and represented in more than 170 countries worldwide, Ecolab is the global leader in water, food safety and hygiene technologies and services.
In the healthcare industry, Ecolab provides specialised solutions across key areas of infection control: sterilising and operating theatres, endoscopy departments, infectious and terminal room cleaning along with Life Science products. We are committed to delivering the latest unique technology, quality validated processes and an intensive on-site service in partnership with healthcare workers to reduce infections.  Our offerings include Prion Decontamination, Surgical Alcohol Rubs, One Step Disinfection, market leading Soluscope AER's along with Belimed and Smeg Washer Disinfectors just to name a few.
For further information please call:    AU: 1300 425 529
NZ: 0800 425 529

ITL BioMedical, an Australian-owned company, with over 20 years proficiency as a leading global provider of medical devices and a long history of working with Australian healthcare professionals.
Our global range of clinical products are designed to provide all clinicians with strategies that help reduce and prevent healthcare associated infections, whilst maintaining safety, budget optimisation and clinical best practices.  Our vascular access products can be tailored specifically to your protocols to not only encourage compliance, but to help reduce the potential for errors that could compromise patient safety.
The innovative design of our product range focuses on keeping clinicians on track and on budget by increasing productivity and supporting the latest regulations and clinical best practices.
Partners in Healthcare Associated Blood Stream Infection Prevention Products and Strategies.

Reynard Health Supplies is a dynamic company specialising in manufacturing and distributing the highest quality and most cost-effective Infection Control and Personal Care products on the market.
We take pride in providing a personal service and going the extra mile for our customers. It is this personal service, along with our flexibility and professional values that make us a leader in the healthcare market.
Our UK based technical staff have been at the leading edge of new product development with enhanced clinical efficacy in the global market for over 30 years. Our range of products is constantly evolving to meet a wide range of customer care and cleaning needs, as well as infection control within the healthcare environment.
ACIPC Supporter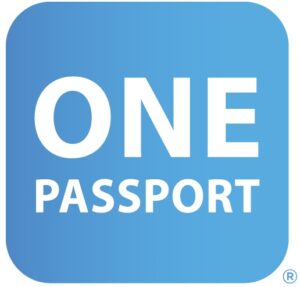 OnePassport® | Immunise is an immunisation register that allows workers and employers to clearly see the what, when and where of vaccinations for each individual.  Automated alerts send reminders for re-vaccination where required and running reports is quick and easy.  A safe, secure digital staff vaccination register compliant with all Australian regulations.