Fellowship of the Australasian College of Infection Prevention and Control is a prestigious member status awarded to Infection Prevention and Control Professionals in recognition of significant professional achievement. Fellowship recognises the experience, contribution and standing of Infection Prevention and Control Professionals to ACIPC and the profession.
Dr Philip Russo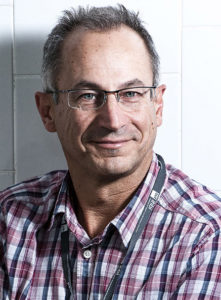 Can you outline why you think members should consider applying for Fellowship of ACIPC?
The ACIPC Fellowship was established to recognise members with significant professional achievement, and applications review three criteria, leadership, contribution to IP&C, and contribution to ACIPC. Having been awarded Fellowship in 2017, I strongly encourage others to reflect on their work and consider applying. Not only is it a recognition of significant achievement, it also demonstrates your support for the College, and importantly flags you as a mentor and role model for others (members and non members) who work in infection prevention. Historically, and generally, infection prevention staff are often reluctant to promote themselves and their work. Fellowship status promotes the achievements of not only the individual, but also that of our College.
Phil has worked in infection prevention and control for over 25 years in a number of different positions including: several roles in infection prevention in major Victorian hospitals, inaugural Operational Director of the VICNISS Coordinating Centre and National Manager of Hand Hygiene Australia. Phil has a Masters in Clinical Epidemiology and completed his PhD on HAI Surveillance in 2016. Phil was the Chair of the National Consultative Steering Committee, which outlined the road-map for the establishment of ACIPC, and has been a Board Member of the College since 2014, previously Chairing the Research Committee. He is also a member of the HAI Advisory Committee for the Australian Safety and Quality in Health Care Commission, and the National Health and Medical Research Council Infection Control Guidelines Advisory Committee. He currently works as a Research Fellow at the Centre for Quality and Patient Safety Research – Alfred Health Partnership, Deakin University.
Sally Havers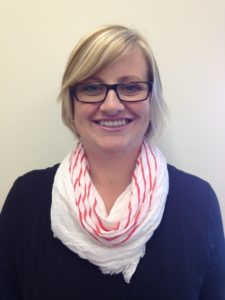 What motivated you to apply for Fellowship of ACIPC?
I applied for an ACIPC Fellowship for two reasons.
The first reason was that of professional development. Writing the application and undergoing the review process is valuable in its own right and forces you as a clinician and ICP to really reflect on the work you have done in your career and what you have achieved. I work every day with very esteemed and knowledgeable ICPs, so it was an important step for me to have acknowledgement from my peers that I make a difference in the field of IC and that the work I do impacts on the safety of patients. I didn't really expect to be successful in my application so being awarded a Fellowship has given me confidence in my own ability, knowledge and experience.
The second reason I applied was to support the College in its introduction of the Fellowships. So much work has been done in raising the profile of ICPs in Australia through ACIPC and the credentialing process. When I first started working in Infection Control credentialing did not exist and I remember feeling quite lost and unsure of how to progress my career. The process of credentialing is so valuable to ICPs and I saw the introduction of Fellowships as a great opportunity to further grow this profile and really wanted to support that.
Sally is a committed Infection Control Professional of ten years, with a passion for improving and ensuring safe patient care. Sally's current experience includes management and completion of large scale, multi-centre research projects (including ethical clearance and protocol development) as well as extensive project management experience in the development and roll out of a large national infection prevention program. Sally has experience managing multidisciplinary research and project teams, with an active commitment to Infection Control and Infectious Diseases research, both nationally and internationally. Sally has received Certification at the level "Expert" with the Australasian College of Infection Prevention and Control (re-credentialed 2017).
Professor Brett Mitchell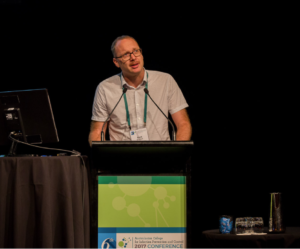 Brett is pictured here at the ACIPC Conference 2017 sporting a moustache in support of Movember
What is your advice to ACIPC Members considering applying for Fellowship?
The ACIPC Fellowship program is a great demonstration of ACIPC's continuing maturity. Fellowships are an integral part of a professional association. The fellowship process is rigorous but comes with it great reward with respect to personal recognition by peers and the association.
Professor Brett Mitchell is a Professor of Nursing and Director of the Lifestyle Research Centre at Avondale College in New South Wales. He is also Editor-in-Chief of Infection, Disease and Health. Brett has over 100 peer reviewed journal and conference presentations. He is the Chair of an NHMRC committee revising the national infection control guidelines in Australia. He has many interests in infection control, including environmental cleaning, surveillance and urinary tract infections. At present, Brett is involved in numerous research projects and several clinical trials. Brett has worked in a diverse range of areas including leading infection control programs in hospitals; establishment of a state-wide infection control unit; senior nursing positions in public health and within hospitals; consultancy work for the government and private sector and work in developing countries. He has a range of post graduate qualifications.