ACIPC Member Leah Stott is the inaugural recipient of the Dr Joan Faoagali scholarship which awards $1000 for a student to undertake ACIPC's Foundations of Infection Prevention and Control course.
The applications for the award were reviewed by Dr. Deborough MacBeth (Chair Credentialling and Professional Standards Committee and Board Director) and Ms Belinda Henderson (Past President, ACIPC) who commented that all applications received were of a very high standard.
Thank you to all students who applied for the award and congratulations to Leah.
More information about the Dr Joan Faoagali Award can be found on the ACIPC Scholarships and Awards page.
Registrations for Foundations are still open with course work commencing on the 18th April. For any enquiries, please contact admin@acipc.org.au
---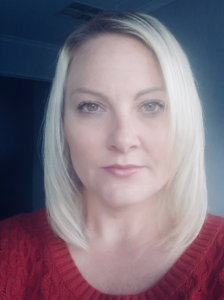 What is your professional background Leah?
I began my Nursing career travelling around Australia with a friend working in Outback Communities. It was in Mt Isa that I became interested in Intensive Care and moved to Townsville to pursue a career in Neonatal Intensive Care. After training in Townsville I was lucky enough to move to both Sydney and Melbourne and continue my post graduate studies to work in Paediatric Intensive Care. Working in a high acute area were patients often presented with MRO infections I developed a passion for infection prevention and was given the opportunity to work as an Infection, Prevention and Control at the Women's and Children's Hospital in Adelaide.
What was your motivation for undertaking Foundations?
To gain in depth knowledge in contemporary Infection, Prevention and Control practice to enable me to apply evidence based and best practice principles to my role as an Infection, Prevention and Control Nurse and to gain an understanding of current issues in Infection Prevention and Control practice in order to undertake research to further develop evidence based knowledge.
Why do you think the award is valuable?
I think this award is very valuable and thank you ACIPC and the Dr. Joan Faoagali award for making my participation in this course possible.
What are your professional goals?
To introduce health strategies that prevent and control the spread of health care acquired infections within the health organization and to minimize the impact to patients diagnosed with a health care acquired infection.
---